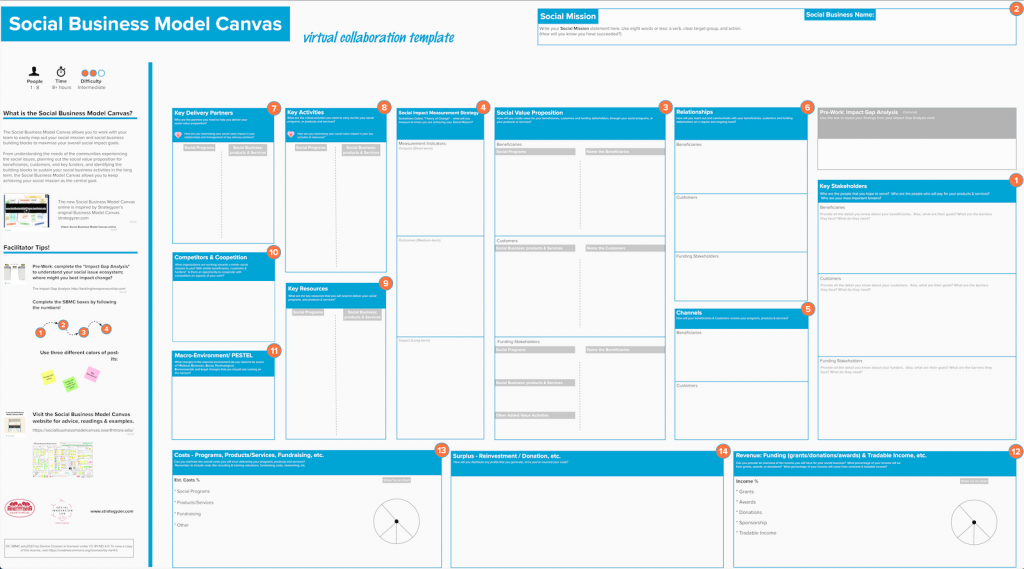 The new Social Business Model Canvas (SBMC) online is based on Strategyzer's original Business Model Canvas and consists of 14 boxes. The boxes range from understanding the complex systems in which your social issue exists to understanding the needs of the communities experiencing those issues, planning out your social mission and social value proposition offerings to beneficiaries, customers, and key funders, and identifying the building blocks for your sustainable business that puts achieving the social mission as the central goal.
Below you will find some additional support resources, such as short readings, links, videos, and pdf files of the blank SBMC, and a mock-up SBMC example that you can download. If you'd like to discuss the SBMC or have someone walk you through it, you will find contact details at the bottom of this page. We want to hear from you!
Access the Social Business Model Canvas on MURAL – instructions
The button below will take you to the app.MURAL.co website to access the Social Business Model Canvas. To collaborate with others using the template, you will be asked to create a free trial (no credit card details required). If you are working in an educational institution and have a .edu email address or are a nonprofit organization, you can request to use MURAL for free by applying for the education plan or checking your nonprofit eligibility.
Pre-Work: Systems Thinking & Impact Gap Analysis
To be most effective with your business, we recommend you complete some pre-work before you start filling out the Social Business Model Canvas. This includes doing an impact gap analysis and understanding systems thinking. Click on the button below to get started.
There are 14 boxes on the Social Business Model Canvas. Each box is discussed below with some additional information and open-sourced online resources to get you started.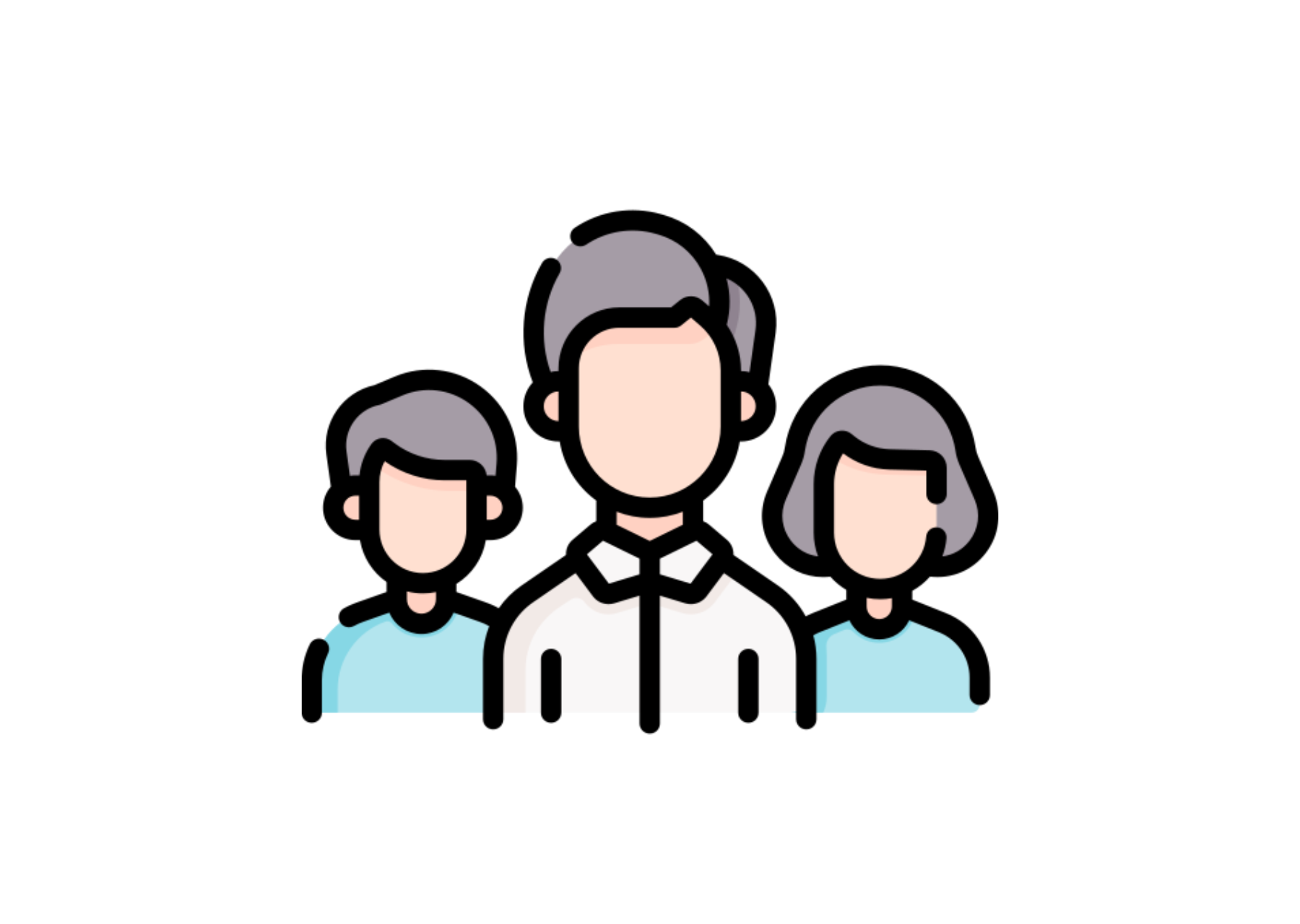 Key Stakeholders
Key Stakeholders are those people and organizations that closely interact with your social enterprise.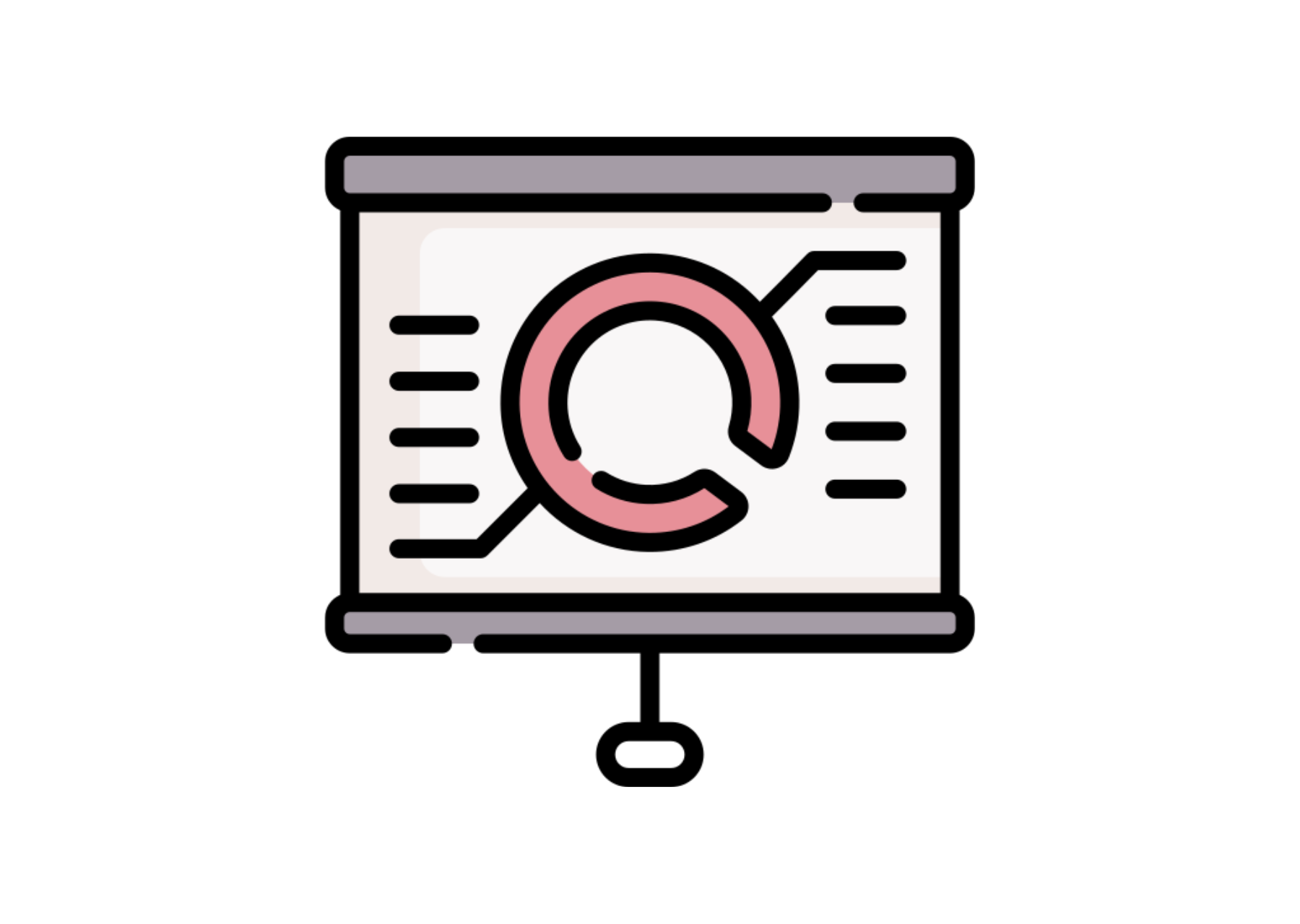 Why do you do what you do? How will you know when you have achieved it? For Social Entrepreneurs, it's important that these two questions are asked regularly.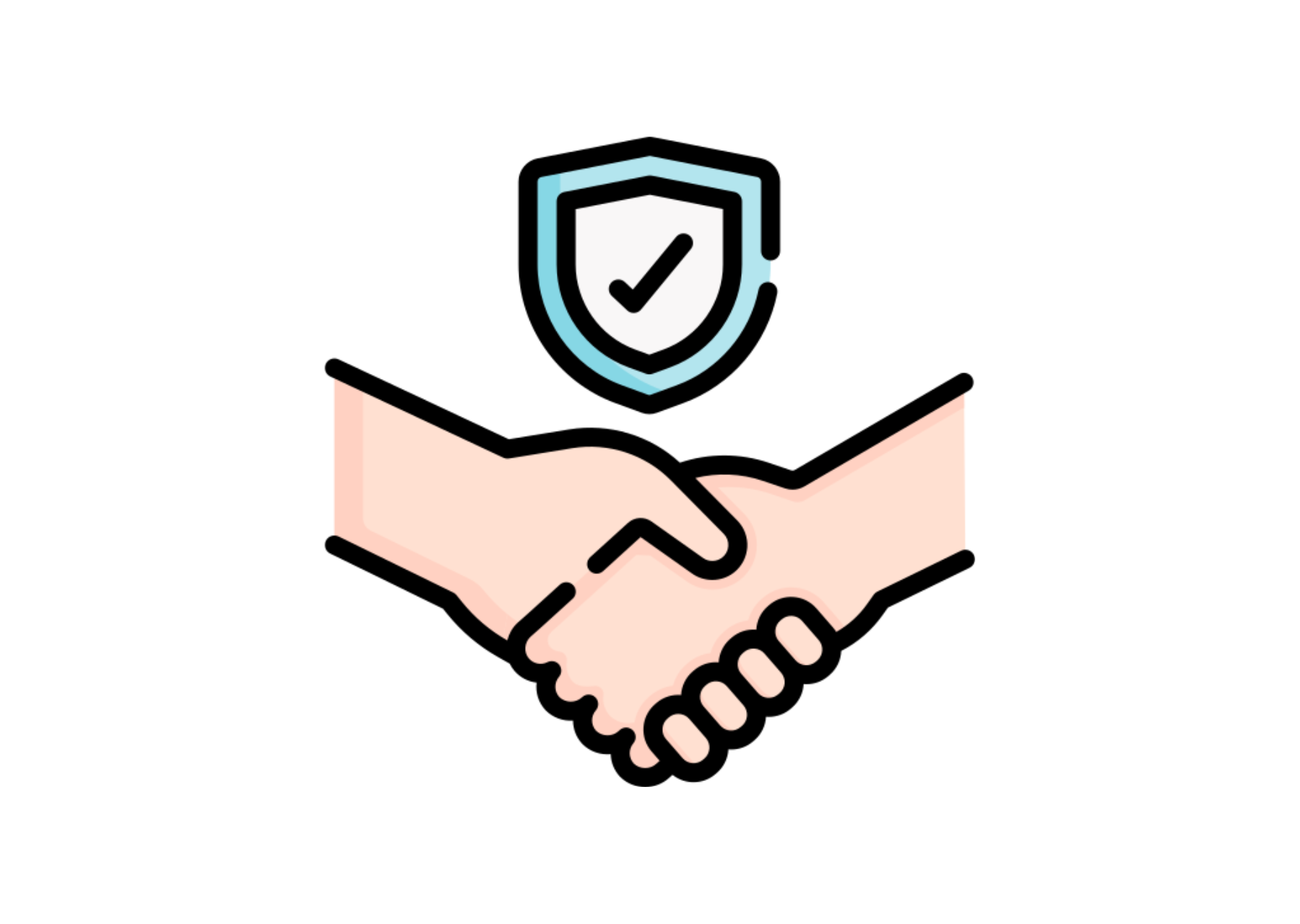 Key Delivery Partners
In this section, you should focus on those key delivery partners that you will need to help you either deliver your social programs, or products or services.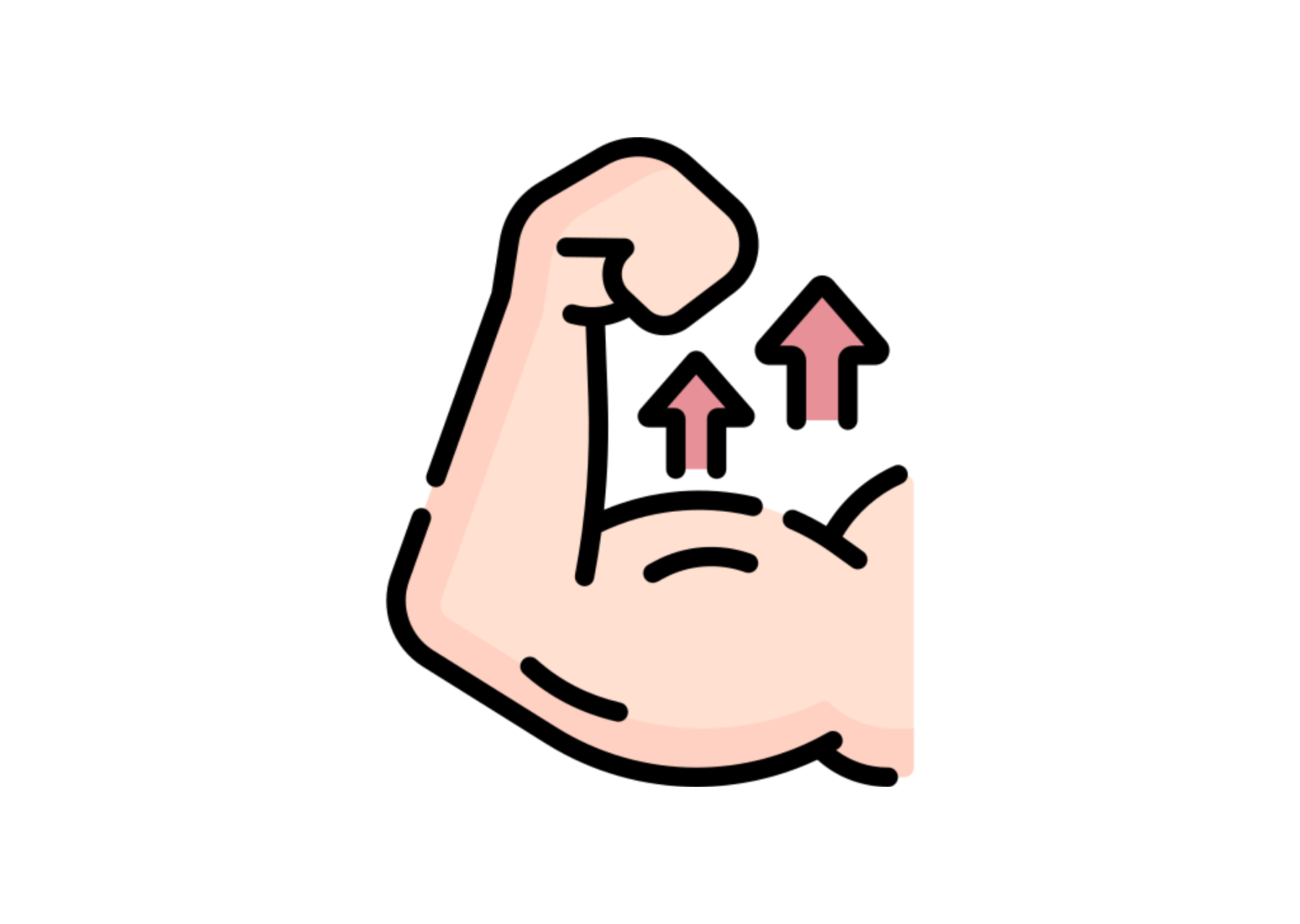 Competition / Coopetition
Competitors are those other organizations who are offering similar programs, products, or services to you, to either of your segment groups.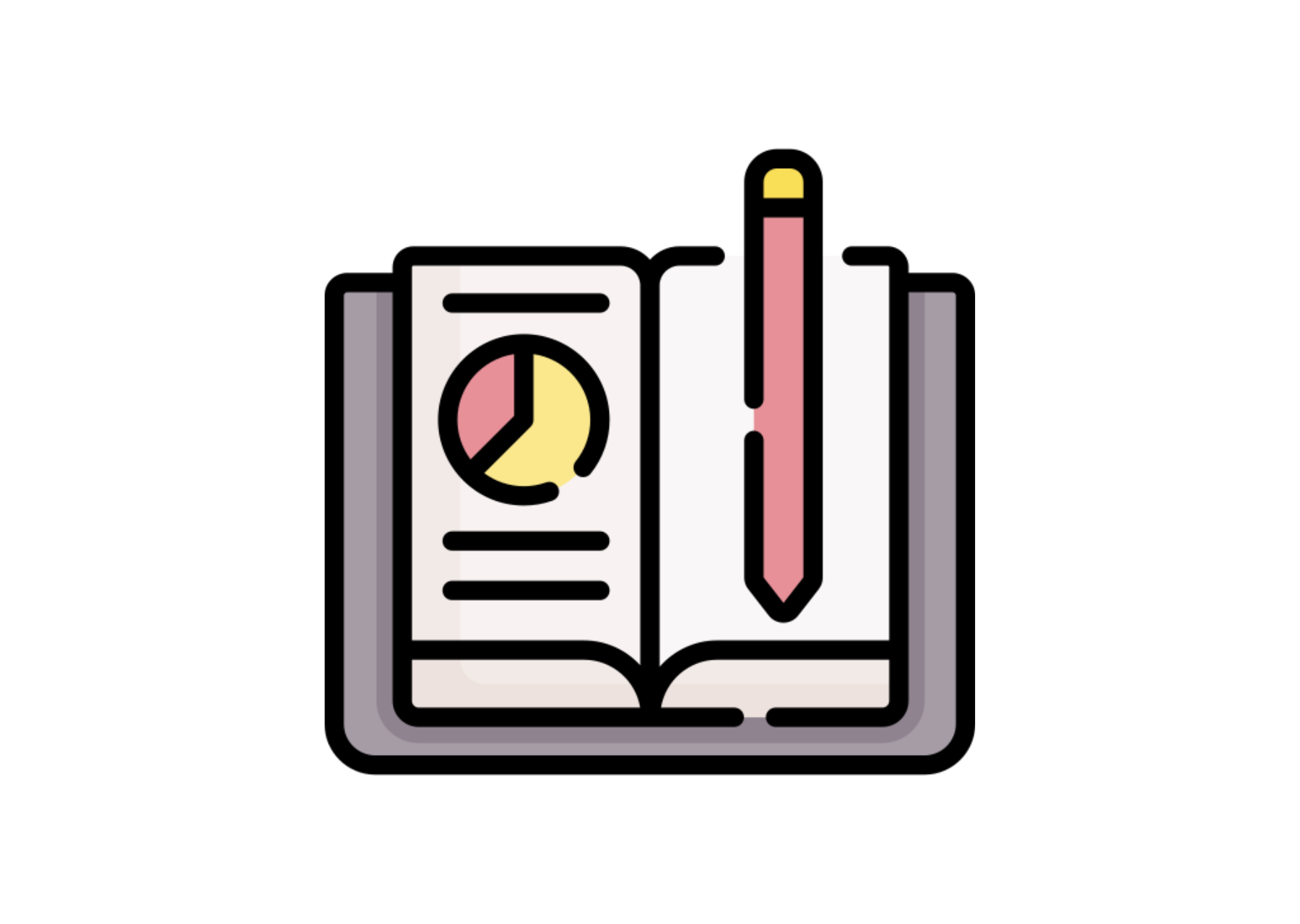 Costs
Estimate the costs associated with key activities and resource requirements for the social business, to get an overview of costs.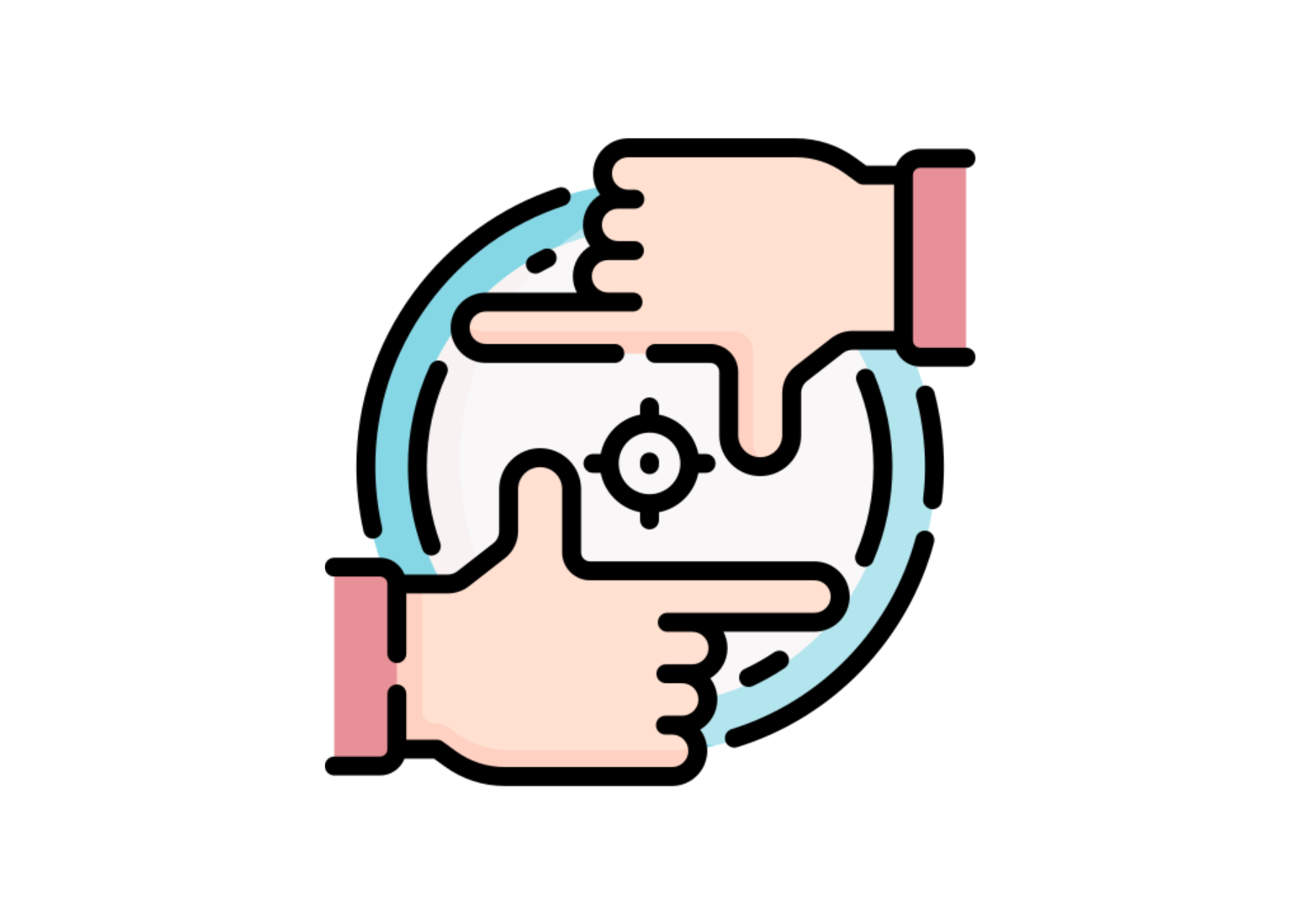 Write your Social Mission statement in less than 8 words, stating the group(s) you will serve, the action(s) you will take, and the change(s) you want to see happen.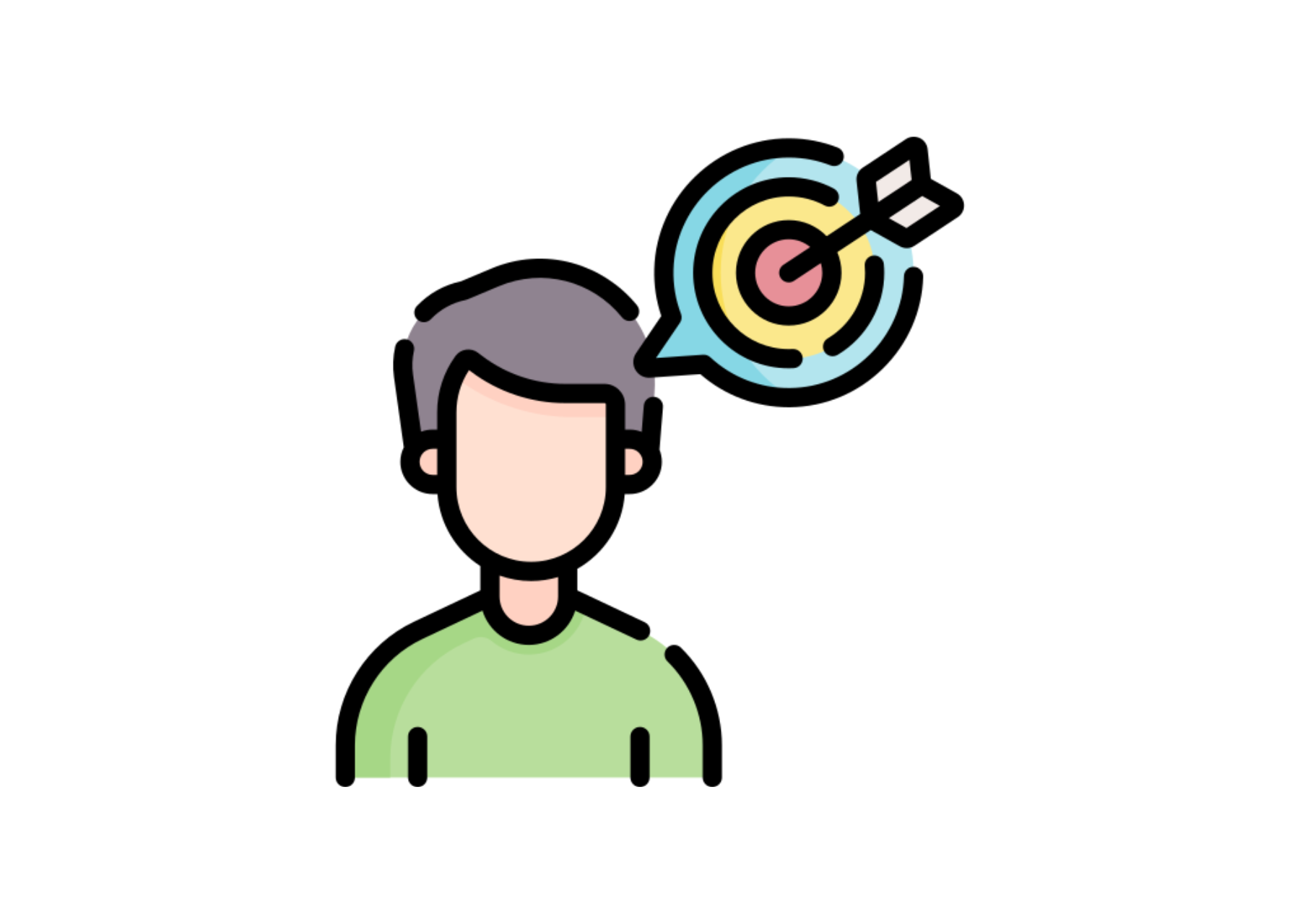 Channel
How will you deliver your social value propositions/interventions to your Beneficiaries and Customers? Depending on your offering, you may need to think about developing mechanisms, or channels, that cater to your beneficiaries and customers.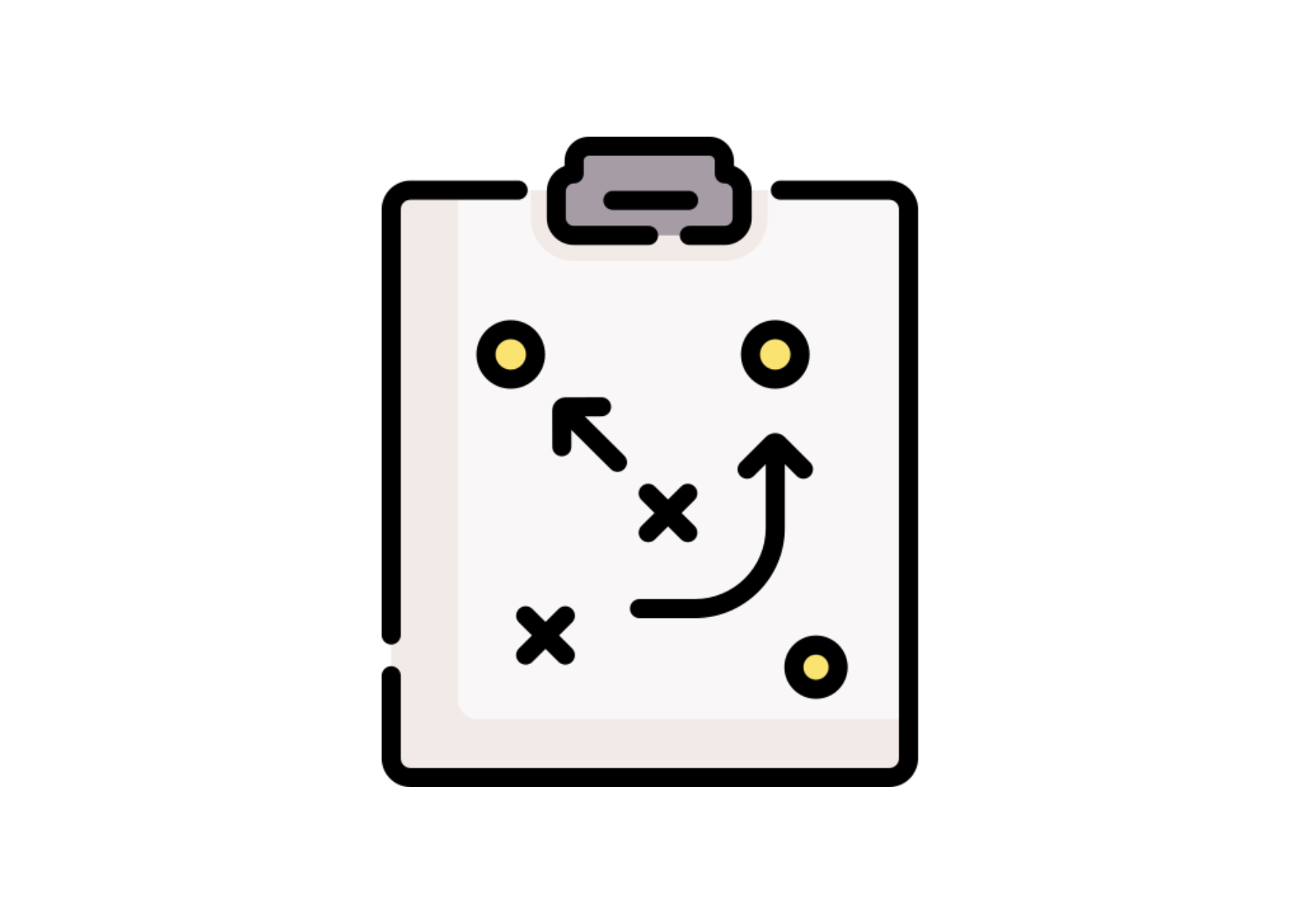 Activities
What are the critical activities that you need to do, for your social programs, social products, and services, in order to achieve your social mission?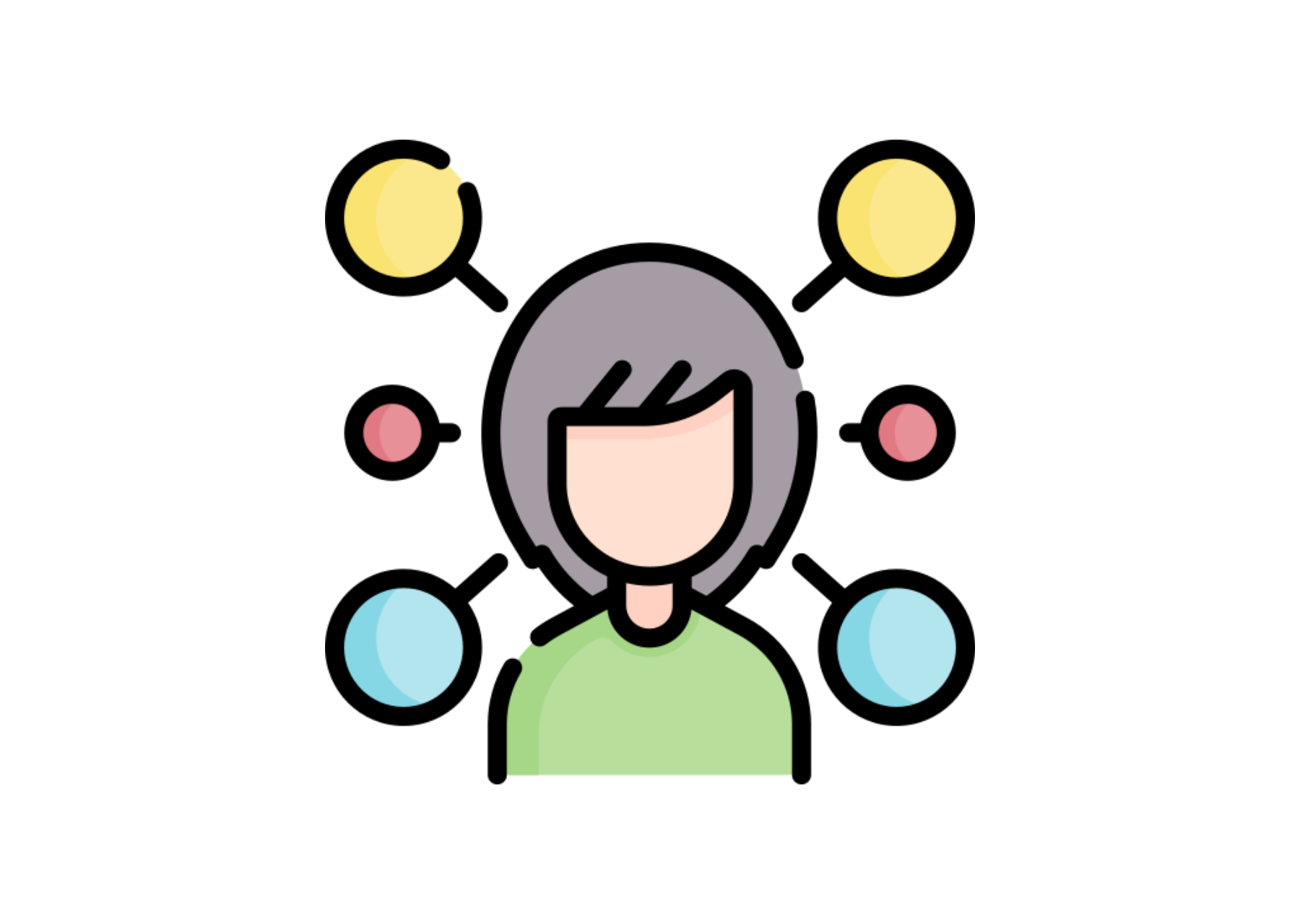 Macro-Environment / PESTEL
Just as with commercial business, social enterprises need to be aware of changes that are going on around them in the macro-environment.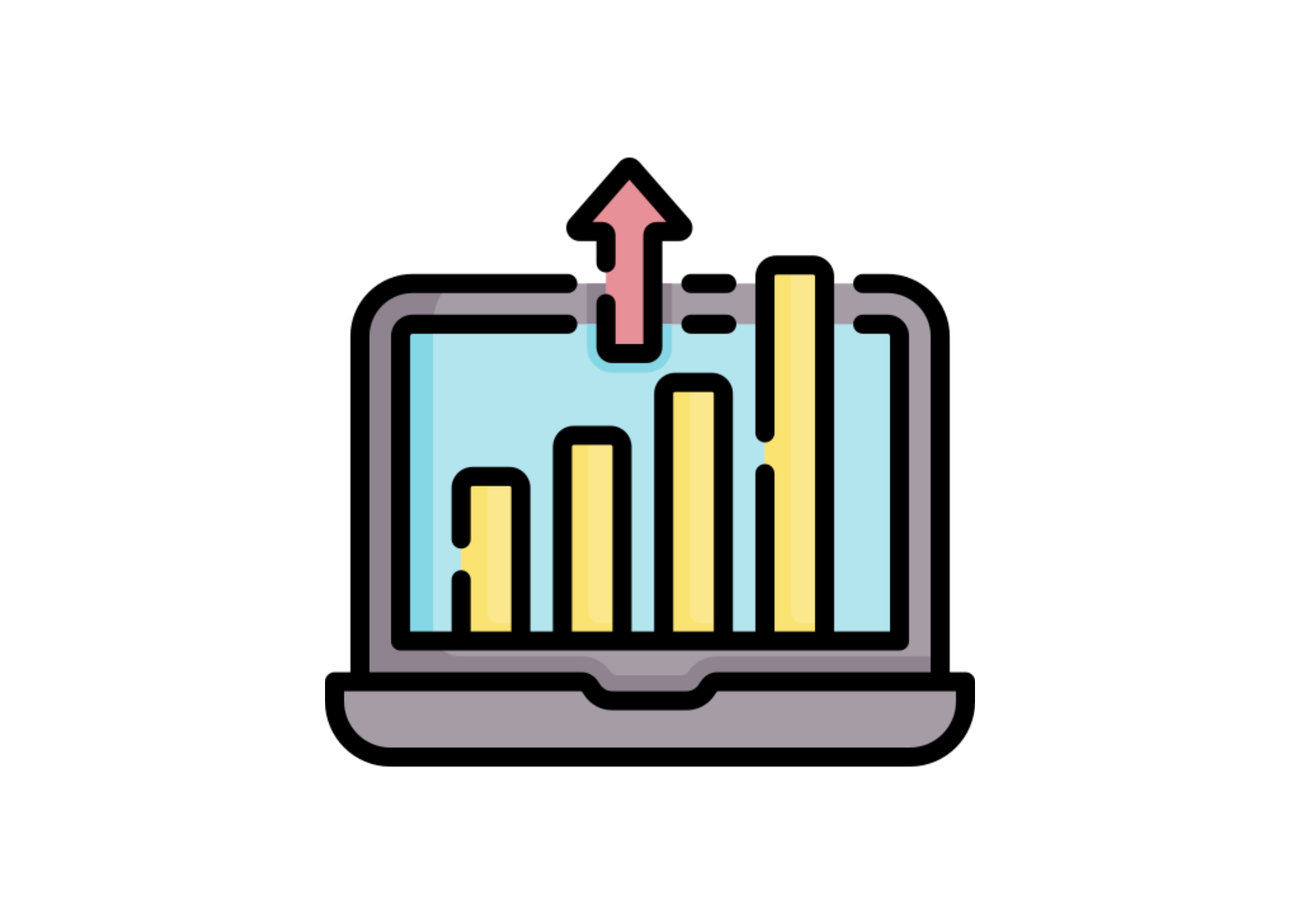 Surplus
reinvestment, donations, etc.
Deciding how you will redistribute any surplus profits you generate in one of the cornerstone goals of social business.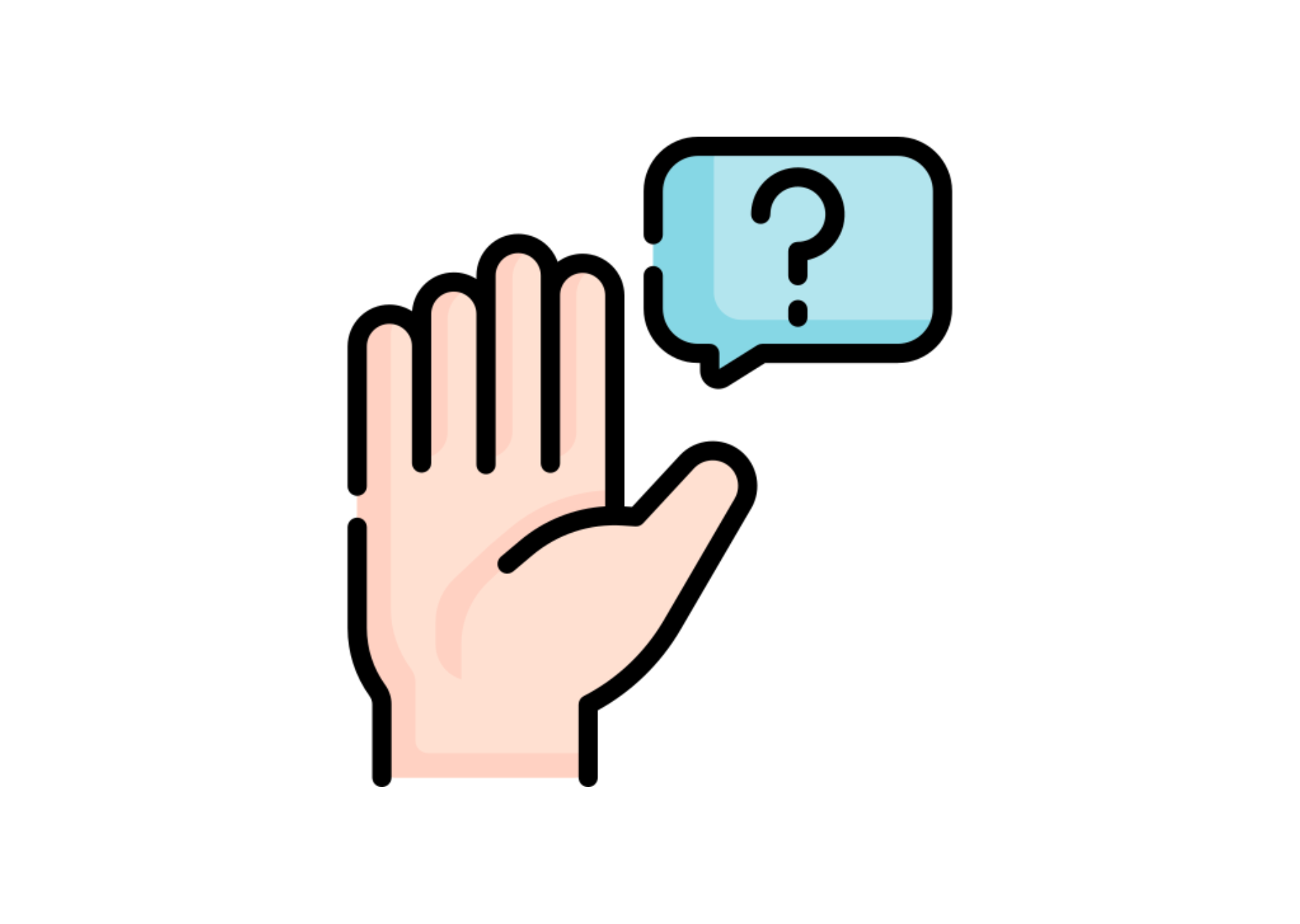 What Social Value Proposition will you offer for your Beneficiaries, Consumers/Customers, and primary funding stakeholders?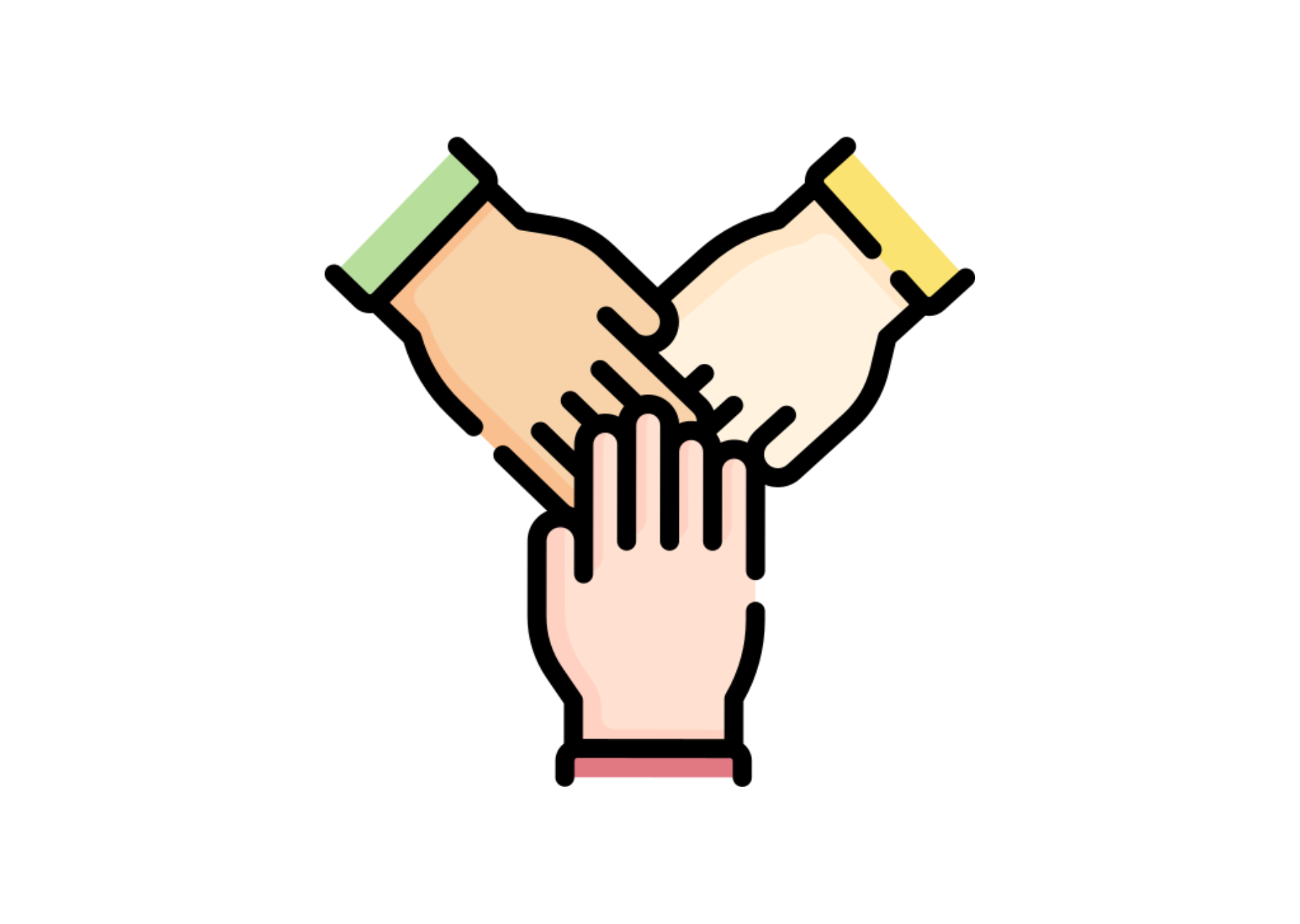 Relationships
What mechanisms will you use to build and maintain relationships with your Beneficiaries, Consumers/Customers, and Funding Stakeholders?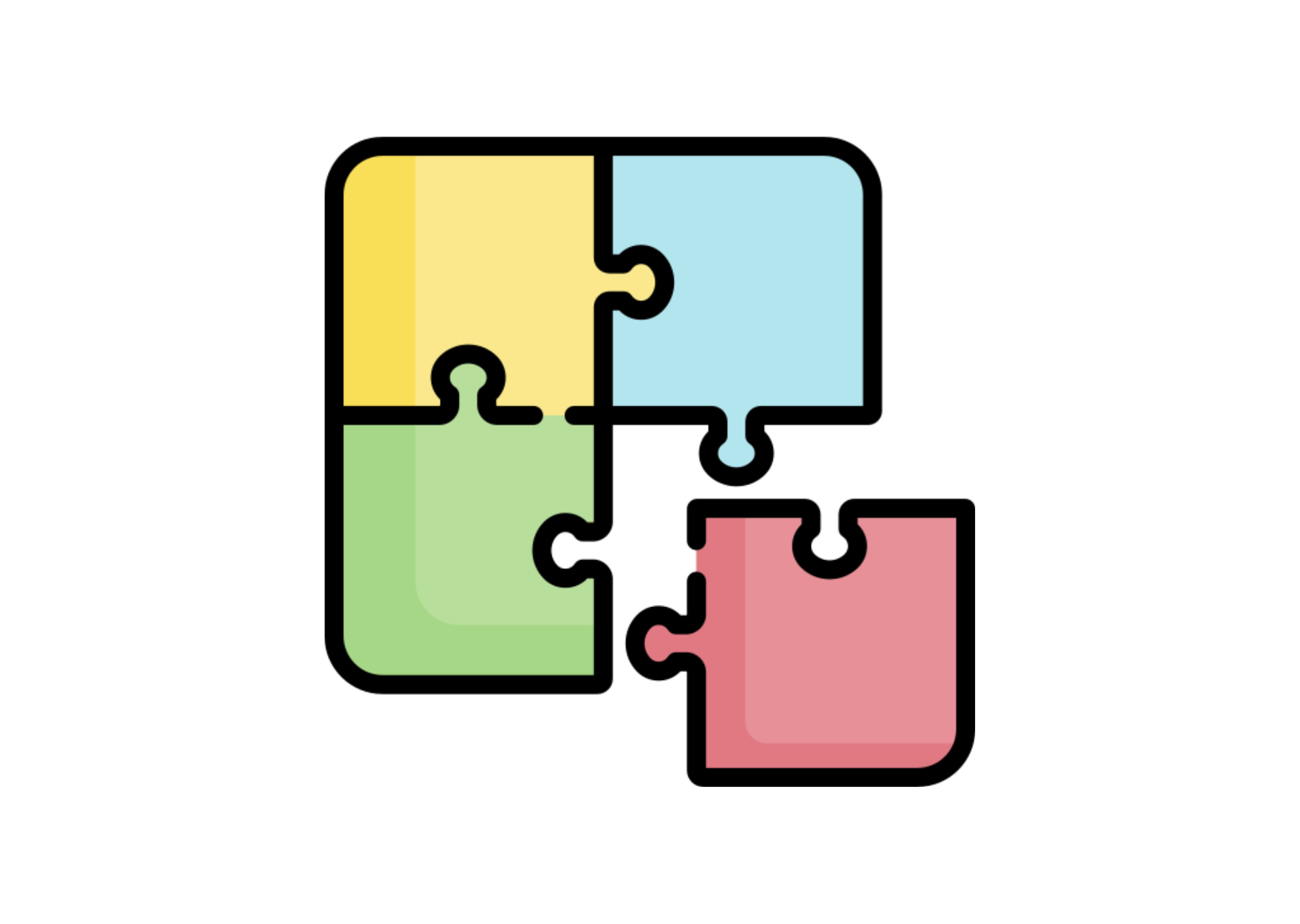 Resources
What key resources will you need to be able to deliver your social programs, products, and services successfully?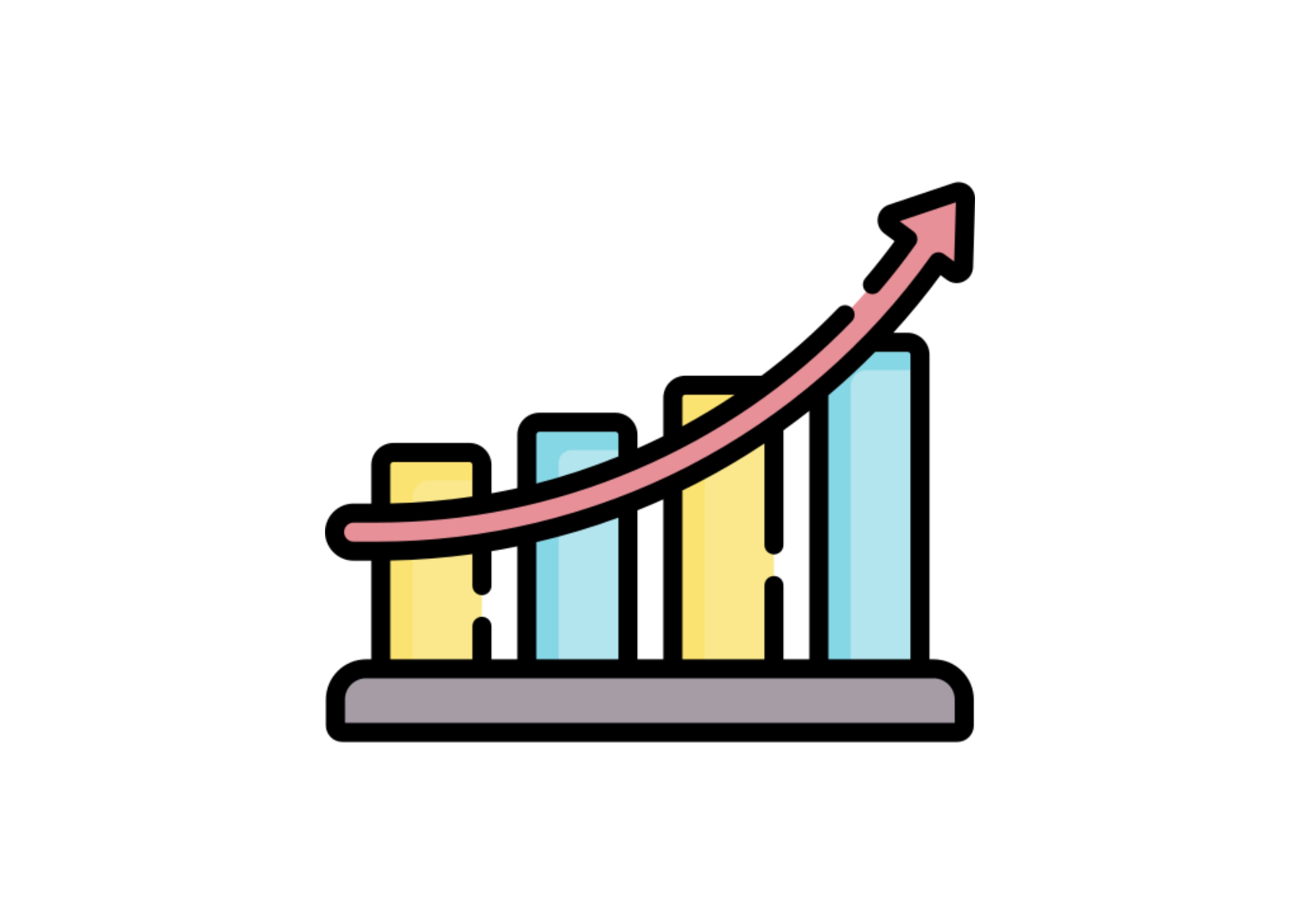 Revenue
funding, grants, donations, awards & tradable income, etc.
Typically, social businesses have multiple sources of income to ensure the viability of the enterprise.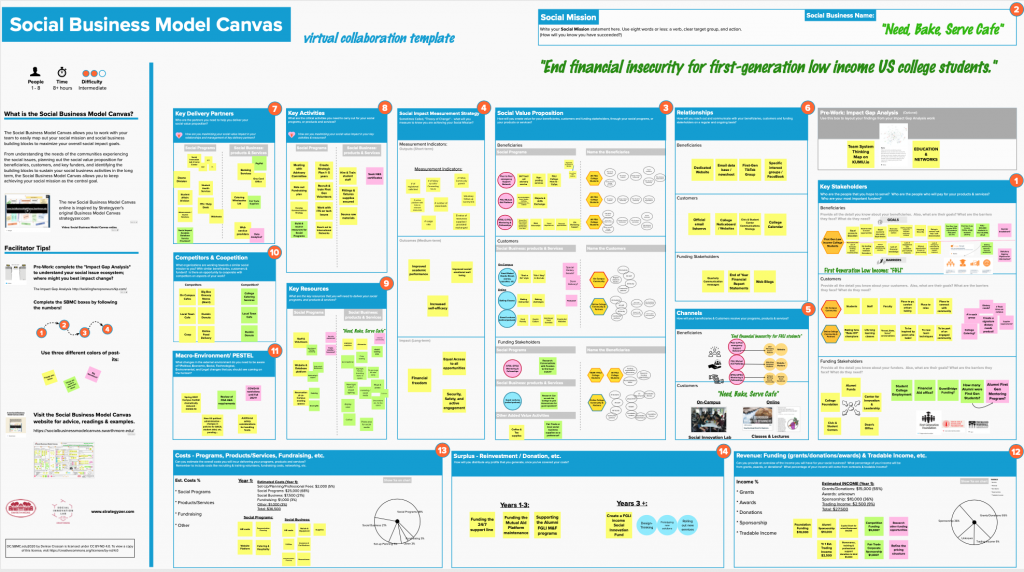 Access the PDF version of the Social Business Model Canvas, as well as a completed Canvas for an example social enterprise named "Need, Bake, Serve Café" (11.17.2020).
NOTE: This example is not based on a real social business. Any similarities are unintentional. Download to desktop if you wish to zoom in/read the file in detail.